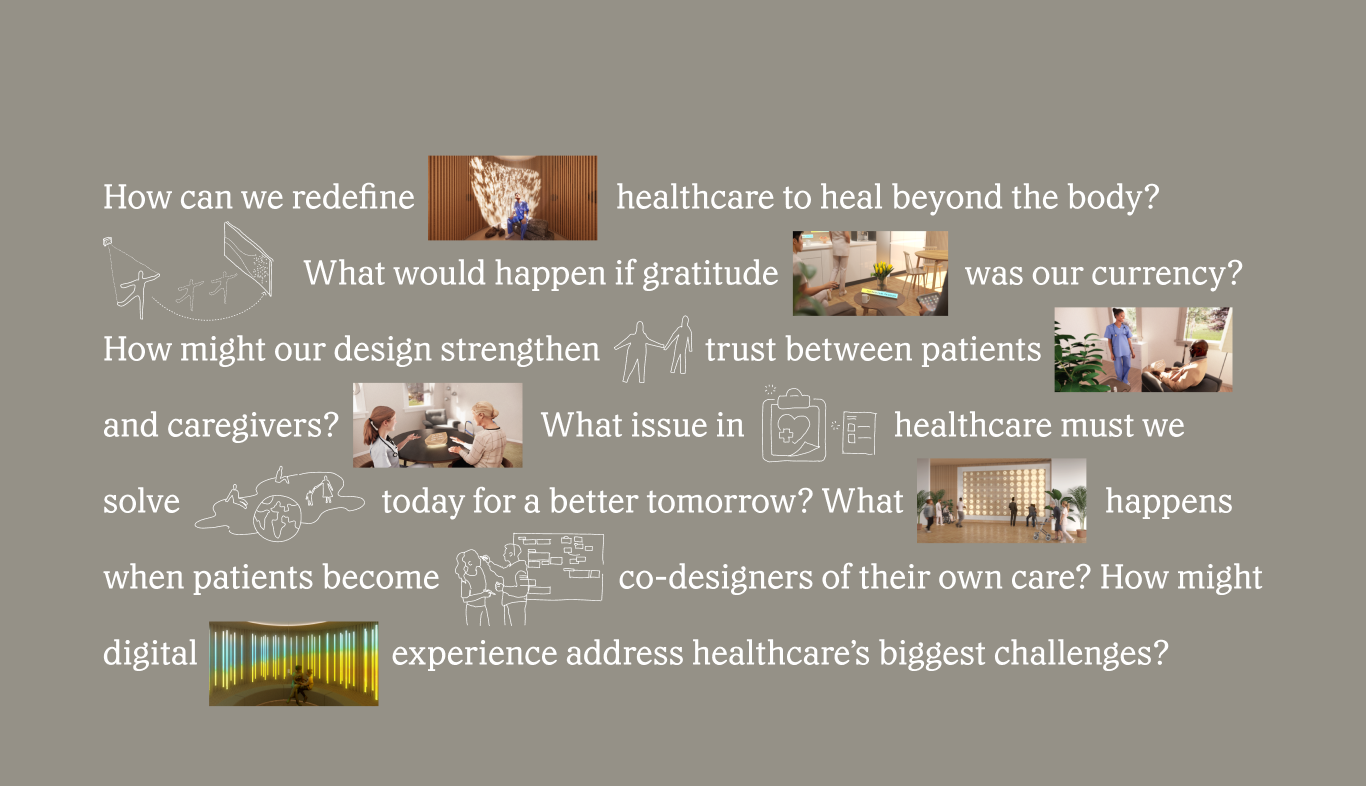 Healthcare Design Principles
---
How can design and technology provide innovative responses to the care crisis that we're experiencing today?
Healthcare in the US is facing unprecedented challenges, from demographic shifts and patient isolation, to staff burn out and labor shortages. The average hospital lost nearly $8.55m in 2022 due to high turn over rates. This crisis, which will impact nearly all of us, has exposed the need for technological, social and cultural interventions to transform how we care for each other. 
At SOSO, we've spoken with leading practitioners and applied our expertise in digital experience design to synthesize a set of design principles and creative solutions that address the big challenges that we face in healthcare. This document explores the ways in which digital experience can raise the wellbeing of patients and staff, and create efficiencies and conditions that not only improve the daily lives of caregivers and nurses, but benefit providers.
Download Healthcare Design Principles