CSIS Global Data Chandelier
---
This past summer Sosolimited developed the winning proposal for the lobby of the new headquarters of the Center for Strategic and International Studies. This non-partisan think tank is a leader in global issues, energy policy, defense, and health. In preparation for their move into a brand new building on K Street CSIS asked a number of interactive design studios to submit ideas for their atrium. Our proposal is for a global data clock, a grand chandelier that reacts to world news and displays real-time information across a map of light.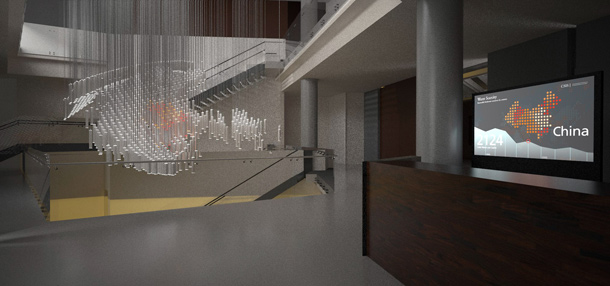 The final version of this data chandelier is sure to be far different than our proposal, but we wanted to present some of the initial ideas here, so that we can chronicle the progression from idea to installation.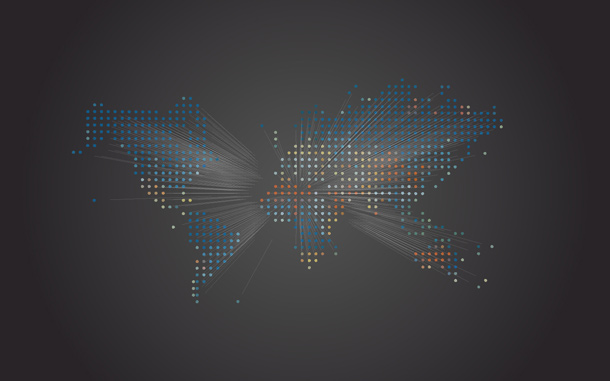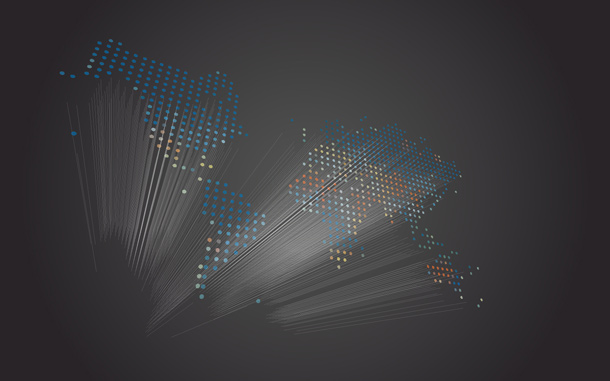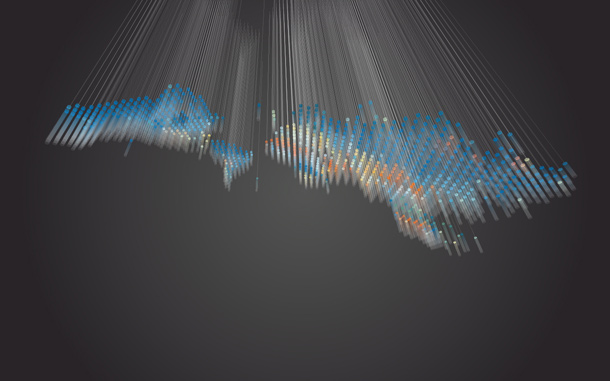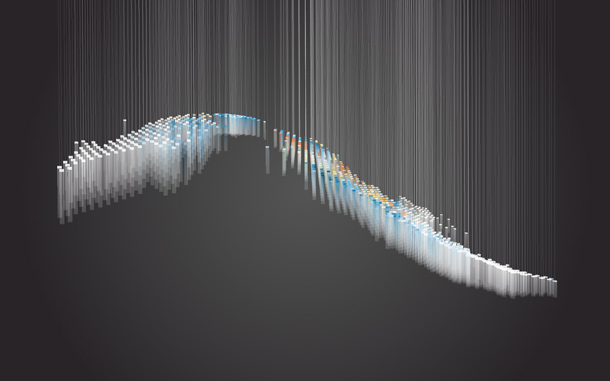 The CSIS identity is a pixelated map of the globe. We turned that map into an interactive surface of point-lights. The map is extruded into a collection of hanging pendant lights. These individual fixtures become a large floating chandelier, with a surface that undulates throughout the space of the atrium.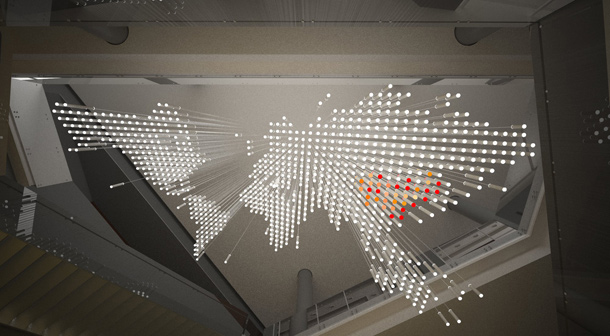 The pendants of the chandelier are geographically coded pixels that can show global statistics such as GDP growth, energy production and consumption, and natural resource availability. They can also point to regions of the world being discussed by CSIS. The goal was to present the researchers and experts of CSIS with a snapshot of the the globe built from the same data they use in their daily work. The entire system is dynamic, animating through the day.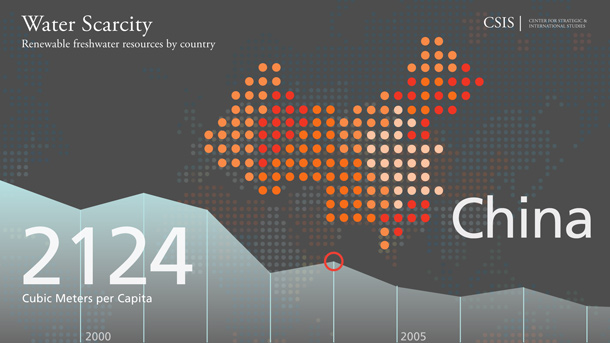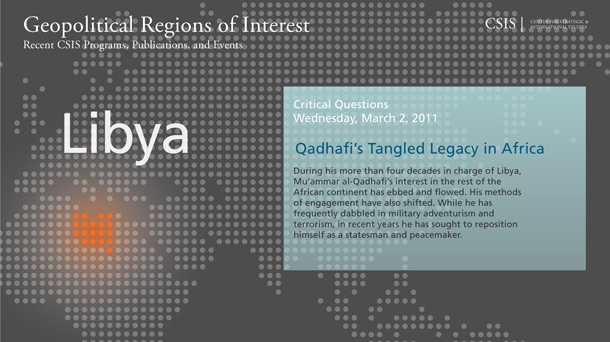 The chandelier presents data in a low res, but geographically accurate way. In order to present the underlying data with higher information density, the chandelier is paired with a number of dynamic screens. These screens serve as a key or legend to the map. We can take advantage of the resolution to present the concrete data informing the more abstract but dynamic chandelier.
The entire system will be automated, linking to web-based data in order to dynamically build animations and screen layouts. By parsing CSIS website, we can identify countries in the news and highlight them on the chandelier. At the same time, we can repurpose the online text for the high res screens. The are a number of open-source options for global statistics, such as the World Bank and Google Public Data. Ideally we would also link to more up-to-the-minute information through Bloomberg or similar financial data service.
This installation isn't scheduled to open until 2014. We'll continue to post updates on the idea development. The design is bound to change significantly, but we wanted to present the original proposal. We are honored to be selected by CSIS and we're excited to develop the global data chandelier.