SosoValentines: A Kaleidoscope of Instagram Valentines
---
It's that time of year again when hearts become the primary shape for sugary treats, and pink and red beat out every other color on the wheel. Happy Valentine's Day! For our studio C++ workshop, Laura and I set out to create an app that would conjure up the days of lace paper doilies, sticky lollipops, and perhaps bittersweet memories - but with a digital twist. We wanted our creation to be current by drawing on the ever-evolving culture surrounding Valentine's Day.
This led us to create SosoValentines, a kaleidoscope-like animation that tracks live Instagram feeds of topical hashtags. The idea is a new filter with continually changing textures that help to make photos more artistic so they can be enjoyed in a unique way.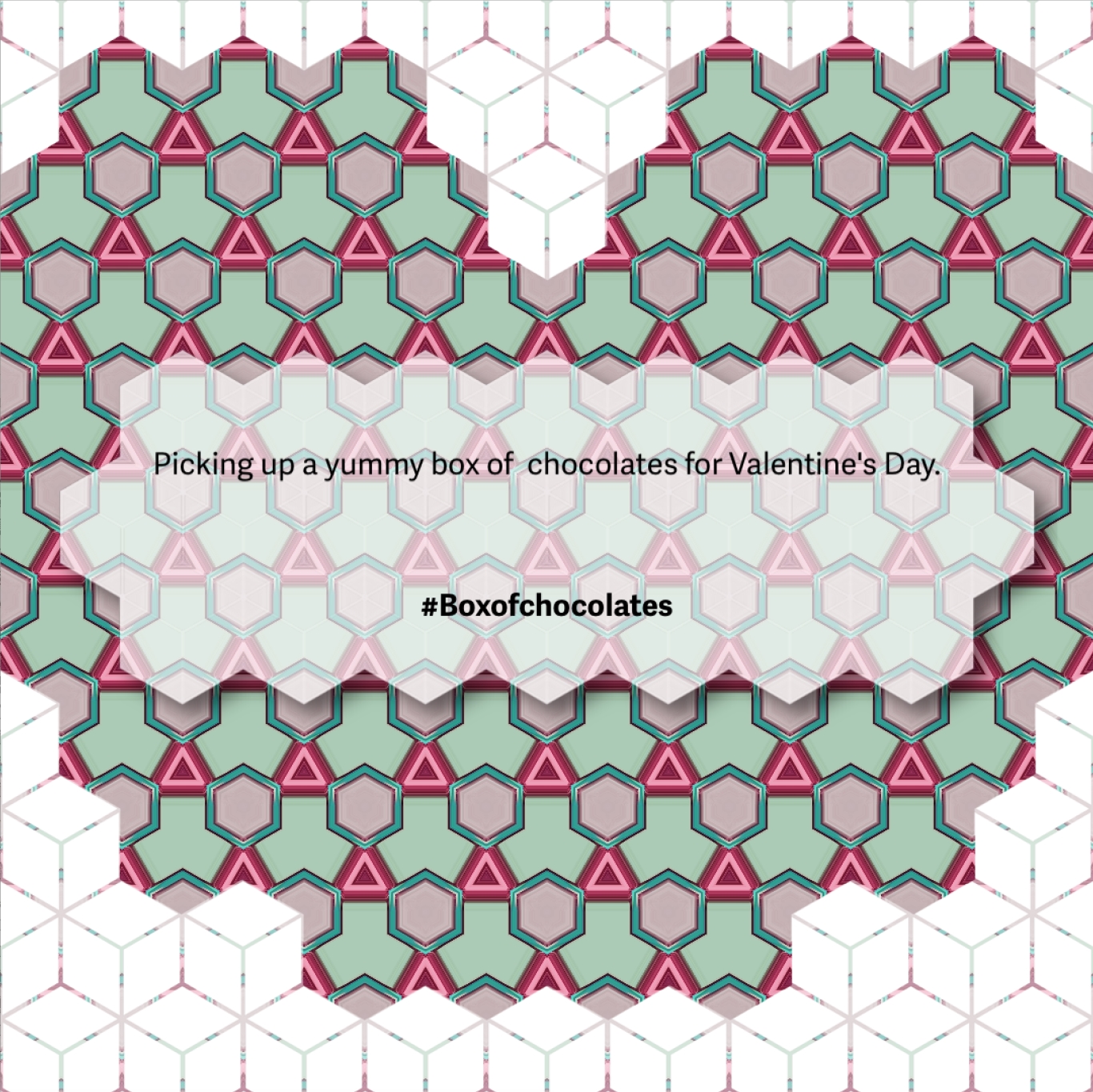 To create the cubist feel of the backdrop, we were inspired by Cinder's kaleidoscope example by Greg Kepler. Our app samples a small portion of the image to produce a repeated pattern of hexagons. It slowly reveals different parts of the image and its message at the end of each kaleidoscope segment.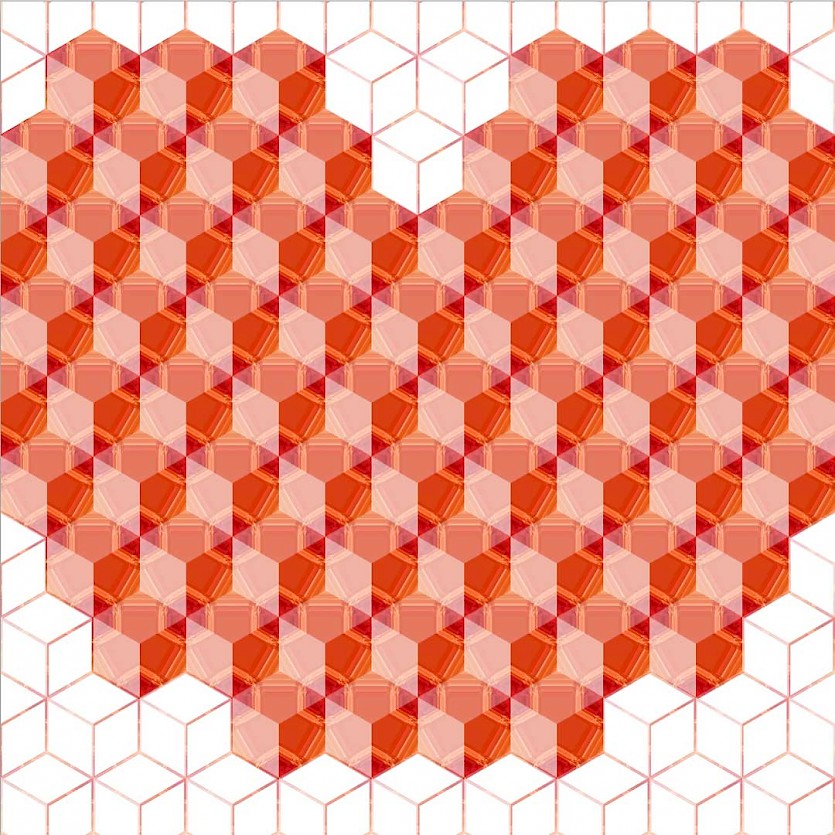 Happy SosoValentines!