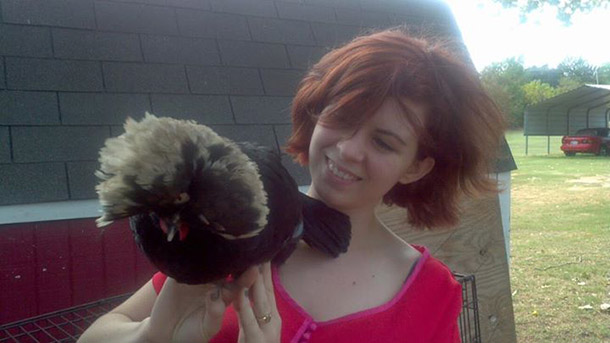 We are happy to welcome the newest member of the Sosolimited team, Alex Olivier! Alex is originally from Oklahoma City, and recently graduated from The Interactive Telecommunications Program (ITP) at NYU.
She originally planned to major in biochemistry in college, but became fascinated with computer science after seeing its potential as a creative tool. She has worked with soft circuits and crafty electronics, embedded systems, wireless projects, machine learning, and more.
Alex loves animals. She is very interested in the natural world and figuring out how it all works. She's had lots of pets over the years, including sheep, a pig, a duck named Victor, mice, cats, dogs, chickens, guineas, goats, and bees. Some kids sell lemonade, but Alex — she used to charge 50 cents to catch chickens for people to pet.
And last but not least, Alex only makes popcorn the real way: on the stovetop. She doesn't mess with that microwave stuff.
We are thrilled to have Alex on the Soso team, and look forward to making amazing things together.