Our good friend & San Diego office manager Marc Hedges sort of dragged us into participating into what revealed itself to be a great cause & cool hands-on experience: making a custom Munny doll for an art auction.
The auction was held by AIGA's San Diego chapter, and was about raising funds to promote youth access to art education.
Anywho, Colin and JC decided to recreate Canti, from FLCL.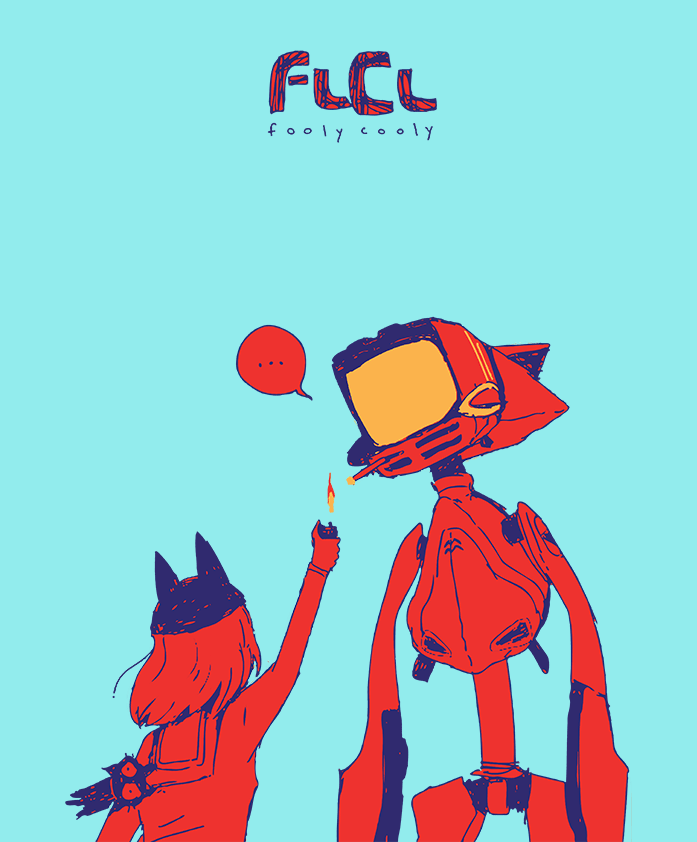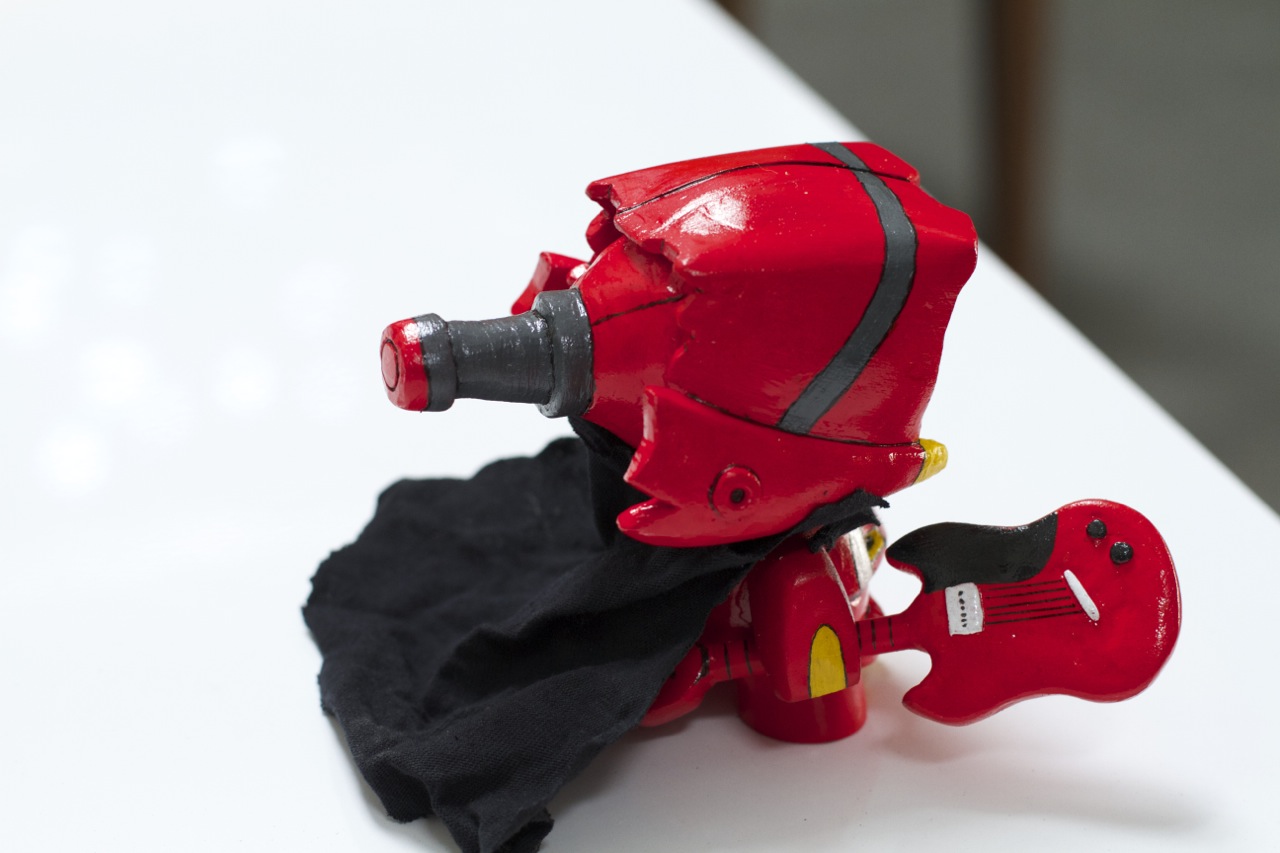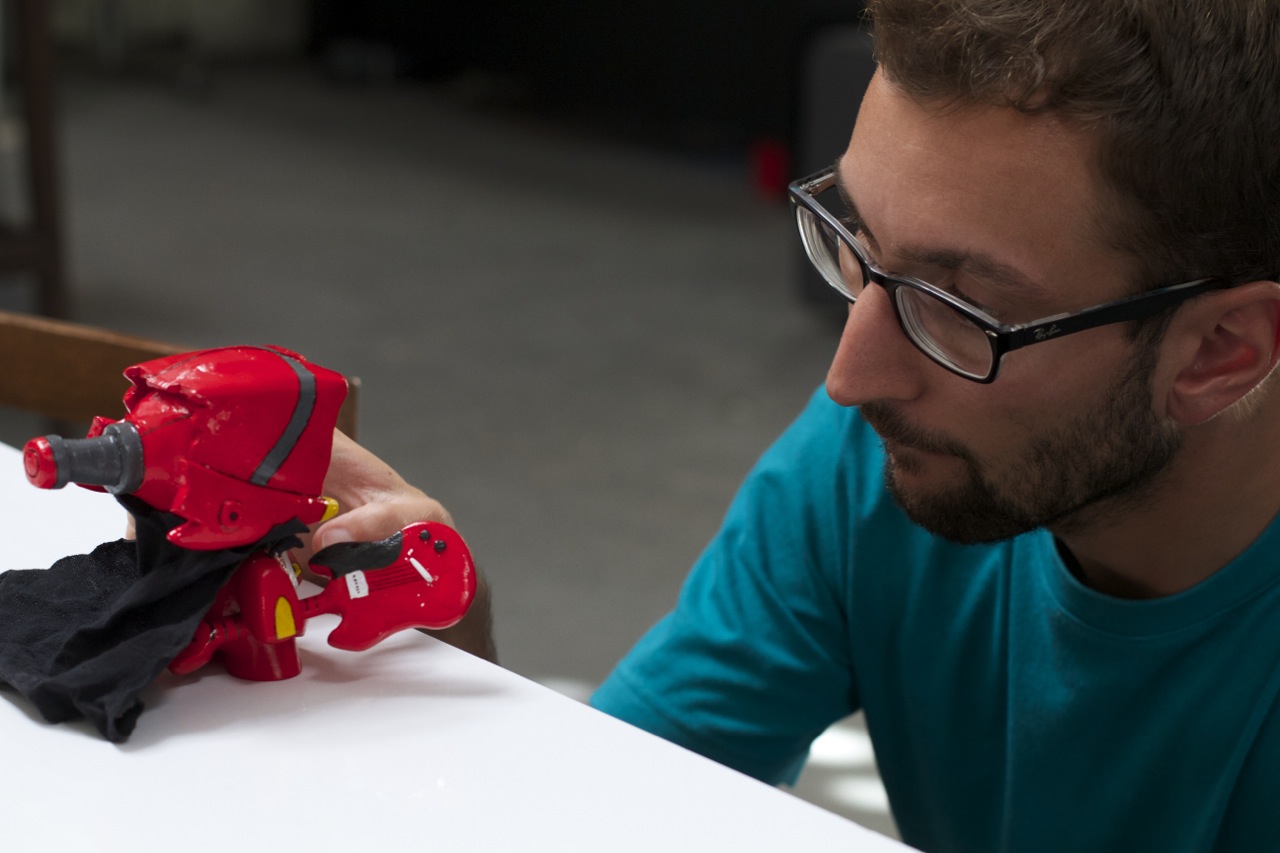 It was definitely a bit more arduous to make than expected, but it got done and actually sold --  for 60 bucks. Starting bid for all figurines was 40$, so we're pretty happy with that.
And yes, Canti's face is lit up from the inside; we just had to fit an LED somewhere, to honor our roots!