Our San Diego studio hosted the monthly UX Speakeasy meetup on Oct. 2nd, where Justin showed some Soso work, and talked a bit about physical UX design.
During the evening, attendees were encouraged to take poster-based surveys, by placing colored dots on big printed infographics.
Here are the results, all cleaned up and digitized.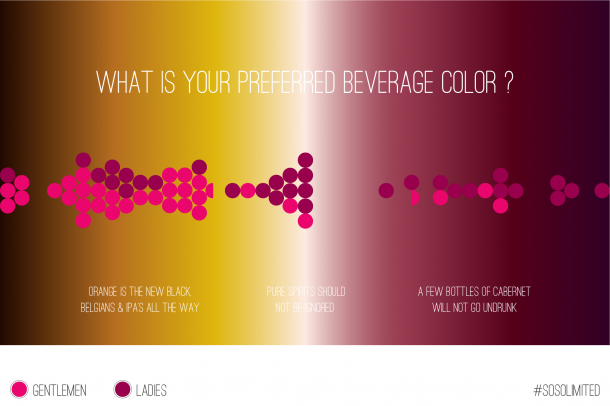 Typically, UX Speakeasy events had been at breweries or beer-tasting rooms, and we wanted to find out if attendees had a preference for spirits or wine. Maybe the beer-centric events were leaving some palettes un-refreshed. While the results did show a plurality of attendees preferring medium bodied beers, quite a few people were into clear spirits and wine. And one cute responder decided they couldn't decide on only one libation, and tore their dot in half for two votes….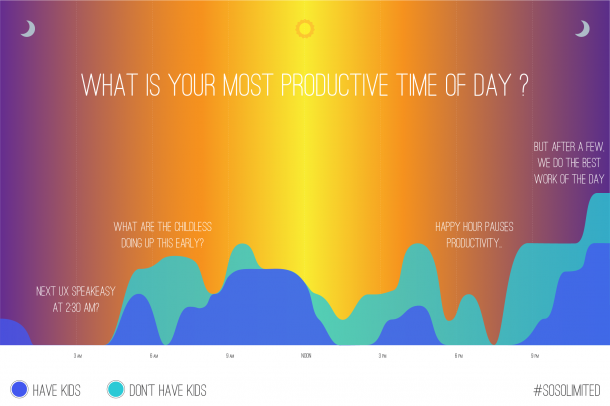 We were curious as to when the audience felt the most productive in their days. No surprise to us late-night code freaks that the peak of productivity was at midnight. But there were still some early risers in our midst.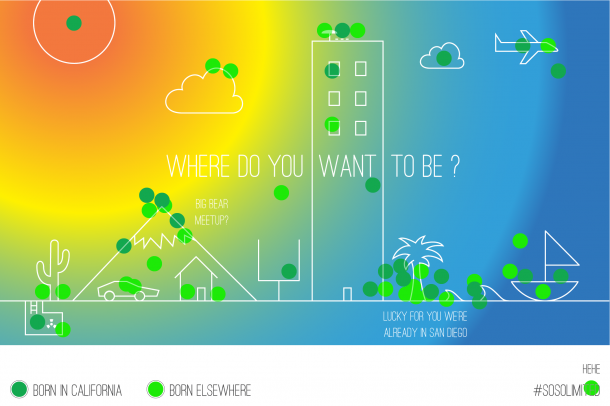 A simple question to figure out where people fantasized to be. Most of the people chose to be under a palm tree, on the beach, or in the water. Sooo….. I guess people are happy to live in San Diego! Except for the individual who dreams of being one with the nucleus of the sun.