It's been a dream of ours to develop and install a permanent television remix artwork, so we're very excited to announce that Firebrand TV is installed at the brand new Firebrand Saints. Gary Strack, the chef and owner behind Firebrand Saints, Central Kitchen, and the Enormous Room has been a big supporter of Sosolimited since the very beginning, so we're especially proud to launch this artwork in his new space.
Firebrand TV is a development of Set Top Box. It's an installation that continuously watches, catalogs, and transforms live television. The piece is a five-screen video beam. The left-most screen always shows the live broadcast signal. The other four screens display a series of visual and typography transformations of the signal. Firebrand TV is a platform for live television transformation, and a development of our live remixes of the US Presidential Debates.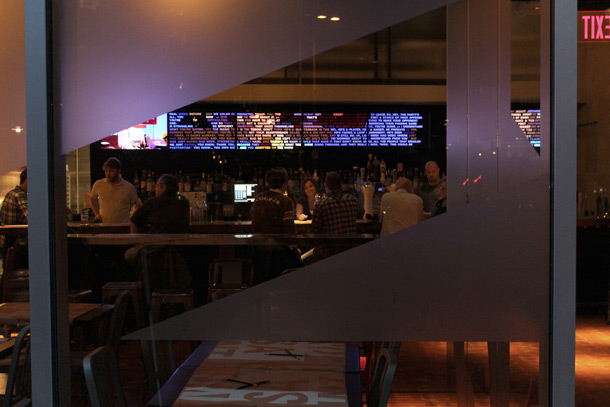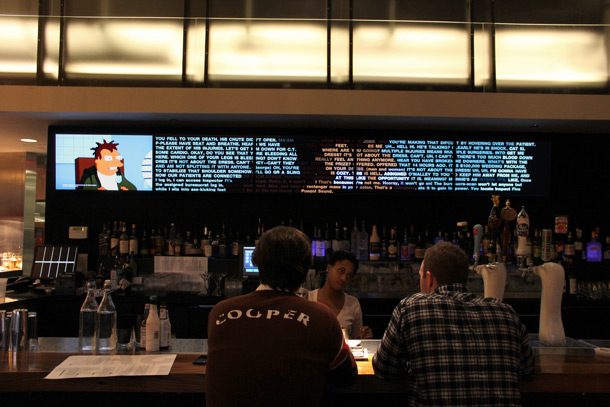 The software, developed in openFrameworks, captures the HD video signal, as well as the Line 21 Closed Captions. We analyze the contents of the broadcast using computer vision and natural language processing, specifically building on the work of James Pennebaker and his LIWC dictionaries. In the image above, we are looking for phrases in the future, present, and past tense, and are pairing them with a progressively delayed video signal.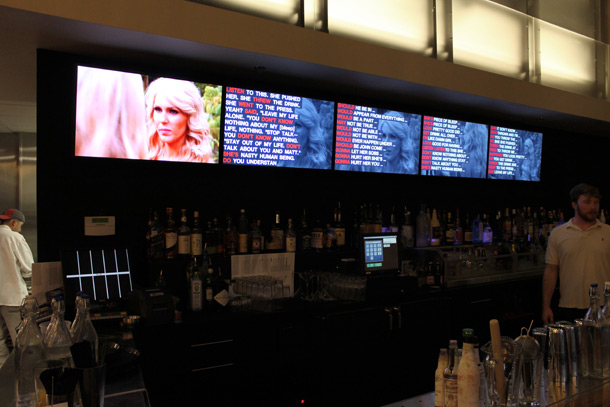 In the above image, we are building an archive of facial expressions. The software continuously scans the broadcast for faces and when it finds one, captures it and adds it to the collage. The four screens combine to form a short-term memory of facial expressions.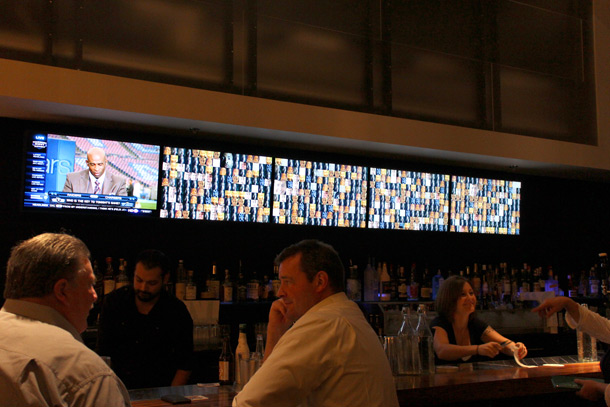 The above detail shows a purely typographic visualization that displays only the big words in the transcript. By filtering out all but the largest words, the audience is presented with strangely poetic subtitles to the on-screen drama. This mode works best with Desperate Housewives of Orange County.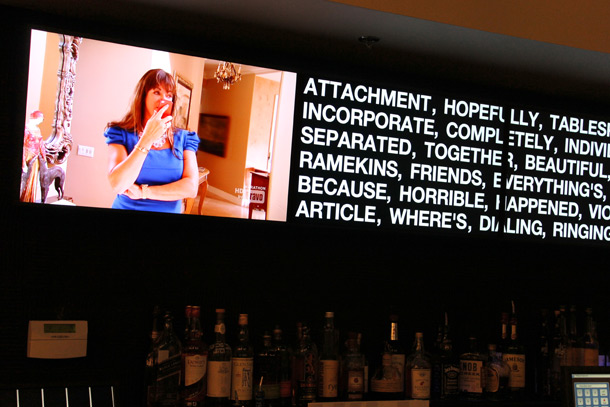 There are a lot of amazing people involved with Firebrand Saints. We're really psyched to have had the opportunity to work with Michael Samra of the architectural Studio Troika, Brandon Miller of Tank Design who was responsible for the graphic identity, site, and wall treatments, and our partner Jesse Baer-Kahn of City Retail, who helped manage the realization of the whole project. The space includes a number of badass artworks, including an awesome projection piece by Theo Watson. The food is amazing and the drinks are top notch, so you should really check the place out. Can you tell we're excited?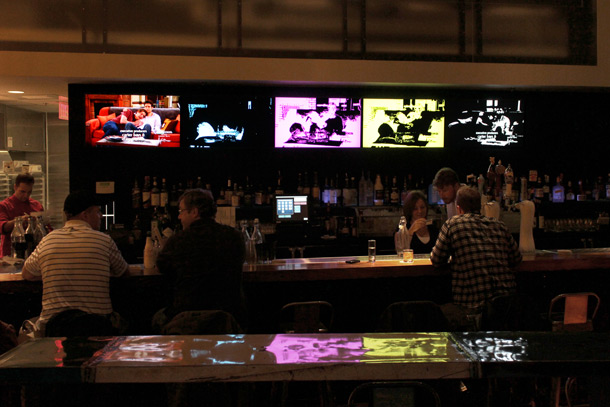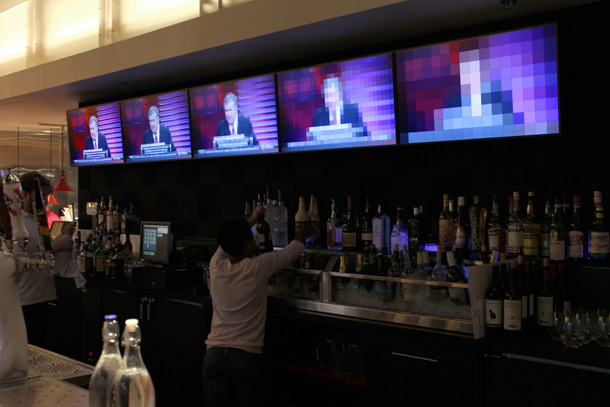 Video documentation of Firebrand TV is coming soon.