On June 18, we participated in Design for the Senses, a Third Thursday event presented by the Gardner Museum and AIGA Boston. The evening featured talks by designers who go beyond the visual, including our very own Eric Gunther. Eric spoke at the design panel alongside Meejin Yoon of Howeler and Yoon Architecture and Sara Hendren of Alber. We had a great time, enjoying live music in the courtyard of the Isabella Stewart Gardner Museum, a maker workshop on creating with Little Bits, and lots of opportunities to connect with friends in the Boston design community.
Eric and Jackie teamed up with AIGA Boston to do a visual recap of the design talks. We created a series of animatied graphics that illustrate things we learned about designing for the senses. To incorporate the theme of the night, we use the soundwaves of the spoken phrases to drive the movement and mutation of the type.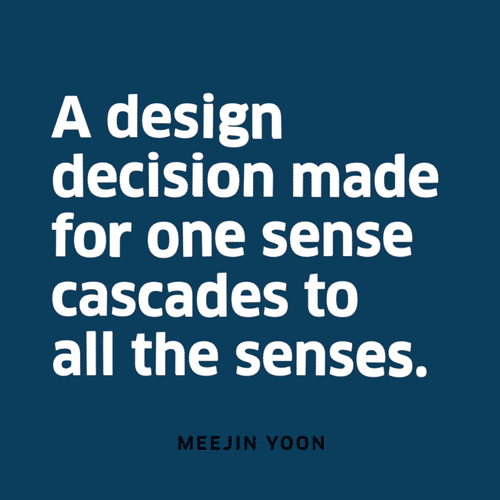 All of the speakers expressed a spirit of working across the senses. We knew that the final designs would be visual and wanted to find a way to incorporate other sensory inputs. 
We converged on the idea of using vibrations to modulate and break apart the text. At their core, all of our senses are reading different frequencies of vibration. The human voice provides an expressive source of vibrations: rhythmic yet unpredictable.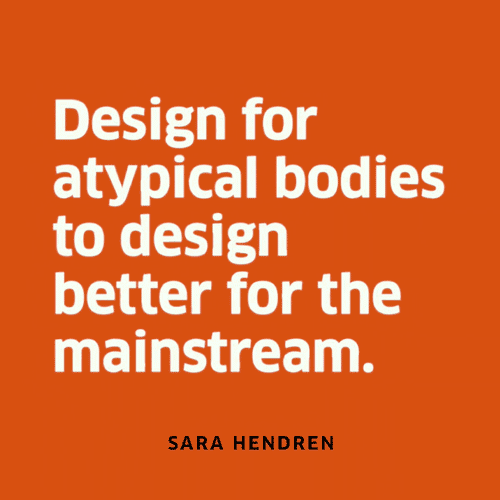 We recorded our voices speaking each quote aloud, and mapped the audio to different motion effect parameters applied to the text layouts. We kept our color palette minimal to avoid overwhelming the visual sense. We chose a treatment to reflect the character of each statement, using texture and motion to convey a feeling.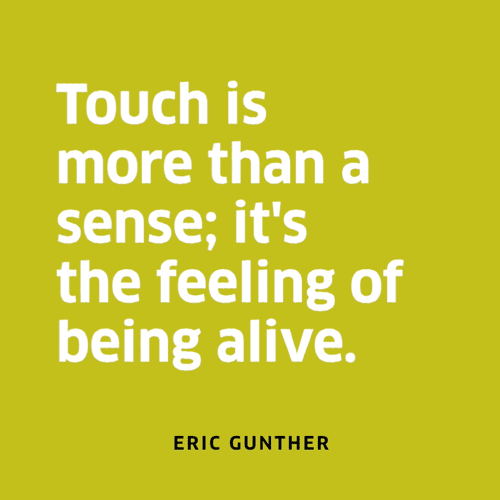 If you are interested in seeing more of this type of work, Jackie created a visual recap for an AIGA Boston event earlier this summer, Future/History with Susan Sellers and Hillary Greenbaum. Or you can check out AIGA Boston's recap of the whole event. We love being involved with our design community and participating in local events, so see you around town!